The TAO of Movement
An exceptional book on applying the principles of Chinese medicine to the profession of a mover. Movers, whether they are dancers, yogis, athletes, physical theatre actors, theatre performers, circus performers, aerial dancers, or other bodyworkers, have greater demands on their health than ordinary people. Zuna brings them a book in which they can navigate their health issues, but also be inspired by universal Taoist principles and use them in their creativity.
The book provides valuable information on maintaining health in greater physical demands offering a description of the realm of internal organs through the lens of Chinese medicine. It deals with the prevention and avoidance of injuries, as well as the treatment of their consequences. It also delves into the world of the psyche through the topics of stage fright, success-failure, overcoming pain, and the inability to release mental tension after physical exercise. The essential line of the book is the concept of Qi energy, Yin and Yang and the Five phases of transformation (five elements), which Zuna translates for the reader from the theoretical plane to the plane of their practical application. The book also focuses on a detailed description of the meridians and offers ways to work with them through movement. Diet is a natural part of this concept, so the book also provides an overview of foods and recipes.
The book has been written as a part of Zuna's long-term research of dance interconnection with the principles of Chinese medicine and Qigong called Dance and Medicine and Dancing Qigong, which include practical seminars, lectures, and movement labs.
Read the interview with Zuna about the book
---
Some reviews
"Dance is one of the purest human expressions of Tao. Dancers must know their own bodies and they must be able to heal when needed. Zuna Vesan has given us an erudite book that is profoundly steeped in dance, medicine, healing, culture, and nature. She testifies to a life of peak movement and reveals the spirit within dance. An essential book for dancers, martial artists, qigong practitioners, healers, and all who follow Tao."
— Deng Ming-Dao, 365 Tao, The Lunar Tao, Scholar Warrior, Chronicles of Tao
"From the very first page Zuna Vesan takes the reader directly into the very essence of this beautiful book. In a humble, yet very clear and at the same time soft and poetic way, one is taken on a journey through the wisdom of ancient Chinese art of healing and maintaining health. This book is a treasure written by someone with profound knowledge and deep experiential understanding of the topic. I highly recommend this masterpiece to anyone interested in healthy motion from an eastern point of view."
— Monika Steinkasserer, physiotherapist, healer, dancer
---
About the author
Zuna Vesan Kozánková is an active dancer, dance teacher and choreographer. However, she also works with the body on a therapeutic level. She studied shiatsu and acupuncture, and is active as a practitioner of these healing disciplines and as a Qigong teacher. She has been teaching for 30 years and since 2002 she has run her own shiatsu school in Slovakia.
Zuna focuses on a deep understanding of the theory and its connection with practice, as well as on connecting Qigong with dance, and on teaching Chinese medicine through movement. Zuna is the author of the internationally respected projects Dance and Medicine and Dancing Qigong. She teaches in professional dance schools, but also leads workshops and retreats for the public.
The TAO of Movement is her fifth book, forst one in English. It will be published in September 2024 by Singing Dragon.
---
Some extracts from the book you can find on this blog
---
Previous Zuna´s books: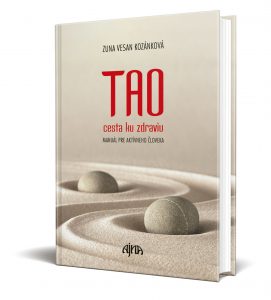 TAO, the Way to health is a clear guide to grasping the principles of Chinese medicine in everyday life and daily practice. The book has become a Slovak bestseller. It is only available in Slovak language.
Read more and see the preview of the book
---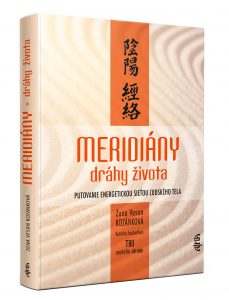 Meridians_pathways of life is a practical and theoretical compendium of Qi and meridians. The book is very popular among students of acupuncture, shiatsu, yin yoga and other therapeutic methods. It has become the textbook of many schools of these educational disciplines, but it is also suitable for the laic.
Read more and see the preview of the book
---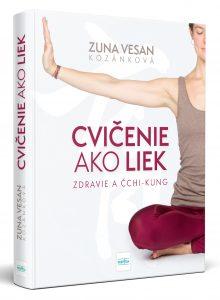 Qigong as a Medicine introduces readers to the world of Qigong and its impact on health. It offers the opportunity to engage in the application of the principles of Chinese medicine in the form of exercise. It is also linked to video demonstrations on Zuna's YouTube channel.
Read more and see the preview of the book
---